Detailed Description
The QColumnView class provides a model/view implementation of a column view.
QColumnView displays a model in a number of QListViews, one for each hierarchy in the tree. This is sometimes referred to as a cascading list.
The QColumnView class is one of the Model/View Classes and is part of Qt's model/view framework.
QColumnView implements the interfaces defined by the QAbstractItemView class to allow it to display data provided by models derived from the QAbstractItemModel class.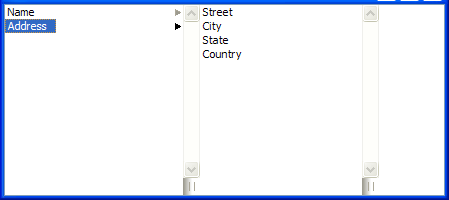 Property Documentation
resizeGripsVisible

:

bool
This property holds the way to specify if the list views gets resize grips or not.
By default, visible is set to true
Access functions:
| | |
| --- | --- |
| bool | resizeGripsVisible () const |
| void | setResizeGripsVisible ( bool visible ) |
See also setRootIndex().