By default, the tab-length in code editor is 8 spaces. You can specify the tab length separately for each project and for different types of files.
The code editor can also determine whether tabs or spaces are used on the previous or next line and copy the style.
Specifying Settings for Content
You can indent public, protected, and private statements and declarations related to them within classes.
You can also indent statements within methods and blocks and declarations within namespaces.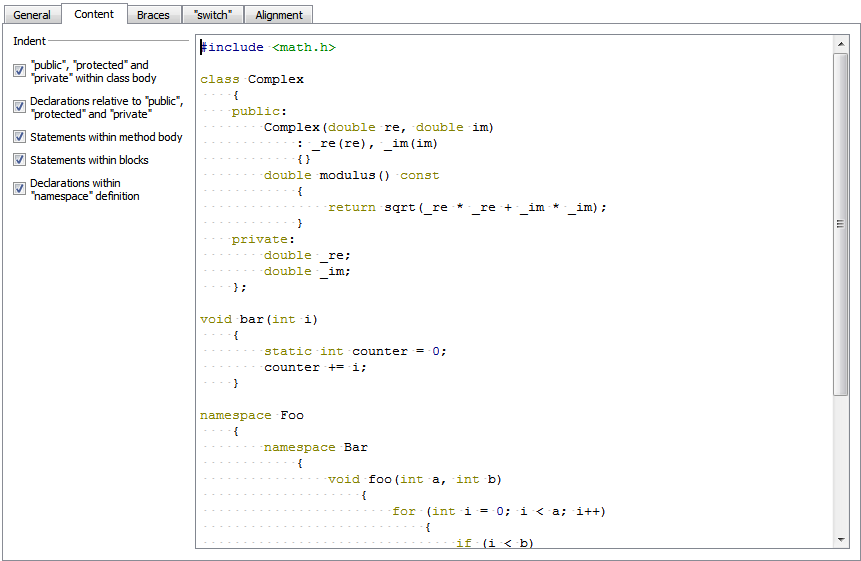 Specifying Settings for Braces
You can indent class, namespace, enum and method declarations and code blocks.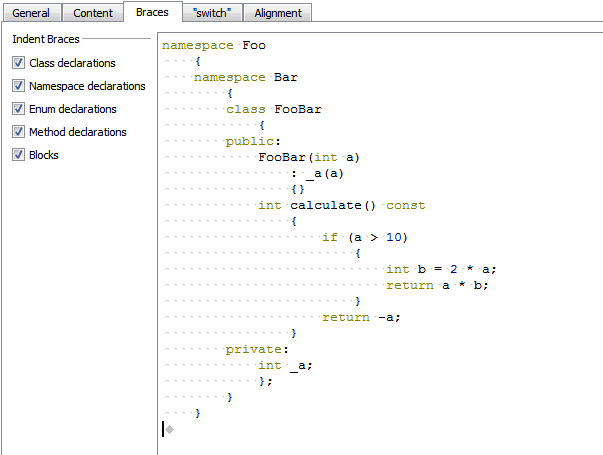 Specifying Settings for Switch Statements
You can indent case or default statements, or statements or blocks related to them within switch statements.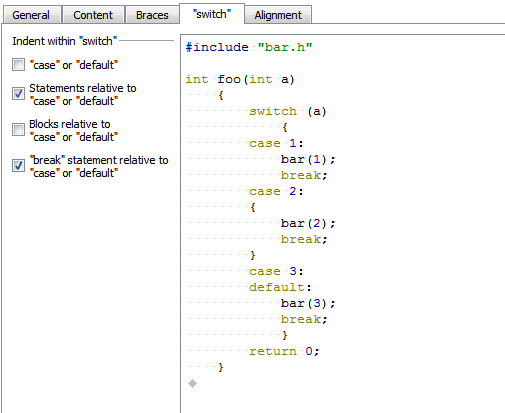 Specifying Alignment
To align continuation lines to tokens after assignments, such as = or +=, select the Align after assignments check box. You can specify additional settings for aligning continuation lines in the General tab.

You can also add spaces to conditional statements, so that they are not aligned with the following line. Usually, this only affects if statements.